Welcome to Panoramic Grand
Discover the charm of the Iguazu Falls
Nestled high on a hill, framed by the pristine scenery of Puerto Iguazú, Argentina, the Panoramic Grand Hotel offers couples, families and groups an unforgettable experience in the heart of unspoiled nature. In every direction, you can take in stunning views of Iguazú and Paraná Rivers at the convergence of Argentina, Brazil and Paraguay. Stepping into the hotel, you will find a cool, trendy space designed for modern nomads and adventurers who seek out new and unexpected experiences.
Rest Well
Appointed Accommodations
Our 91 rooms are pleasant spaces with cozy simplicity, where you will rest and enjoy the view of the river, gardens and pool.
View All Our Rooms

Savour
Flavor & Innovation
Our culinary proposal is the result of a combination of traditional flavors with innovative elaboration processes. Here we revalue the recipes of pioneer women with an eclectic imprint.

Relax
Peace & Wellness
On the top floor of the hotel you will find our Spa, a perfect space to watch the sunset while relaxing among natural salts.
At the river's edge, in a setting renowned for its rich historical heritage, our unique style and ambiance are inspired by our natural surroundings. As our guest, you will enjoy spectacular sunsets, superb cuisine, exquisite spa treatments and the warm, personalized service expected from one of the finest hotels in Argentina.  
Unexpected Delights
Panoramic Grand Hotel captivates you with architecture and interiors that feels both intimate and grand. A stay with us connects you with the ancient beauty of Puerto Iguazú, while charming you with unexpected delights.
View Our Gallery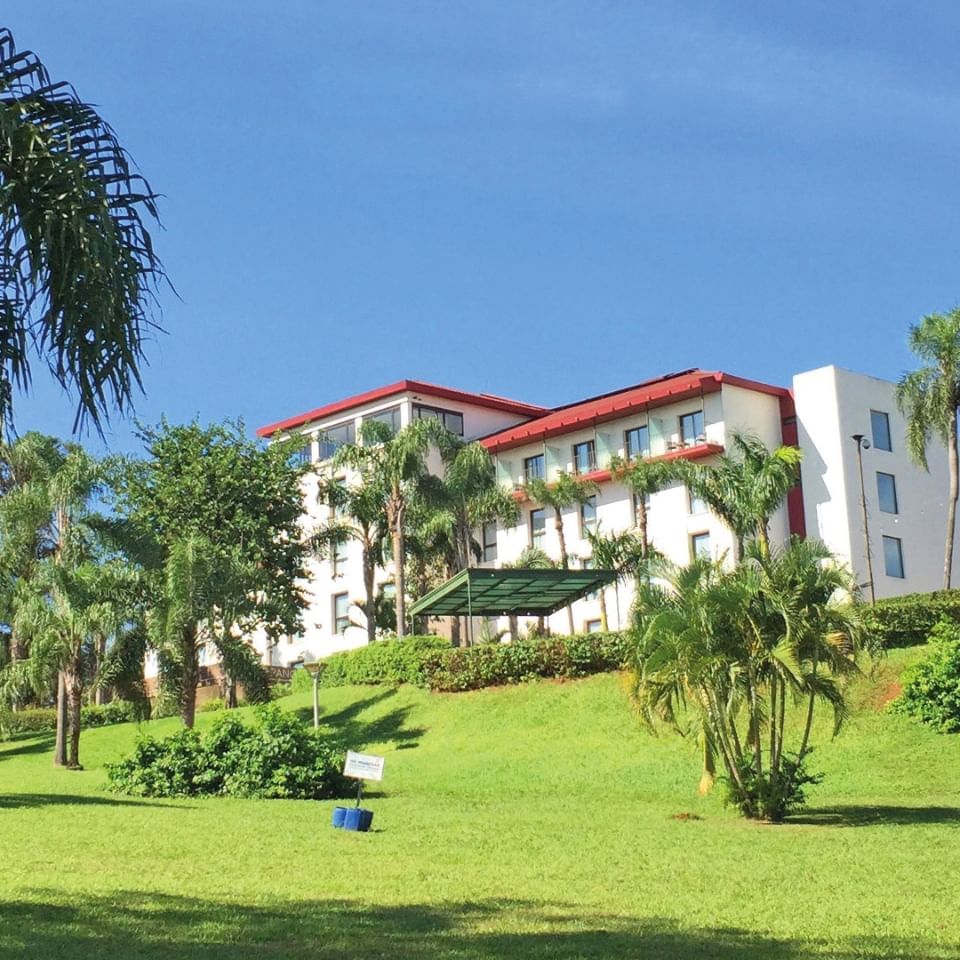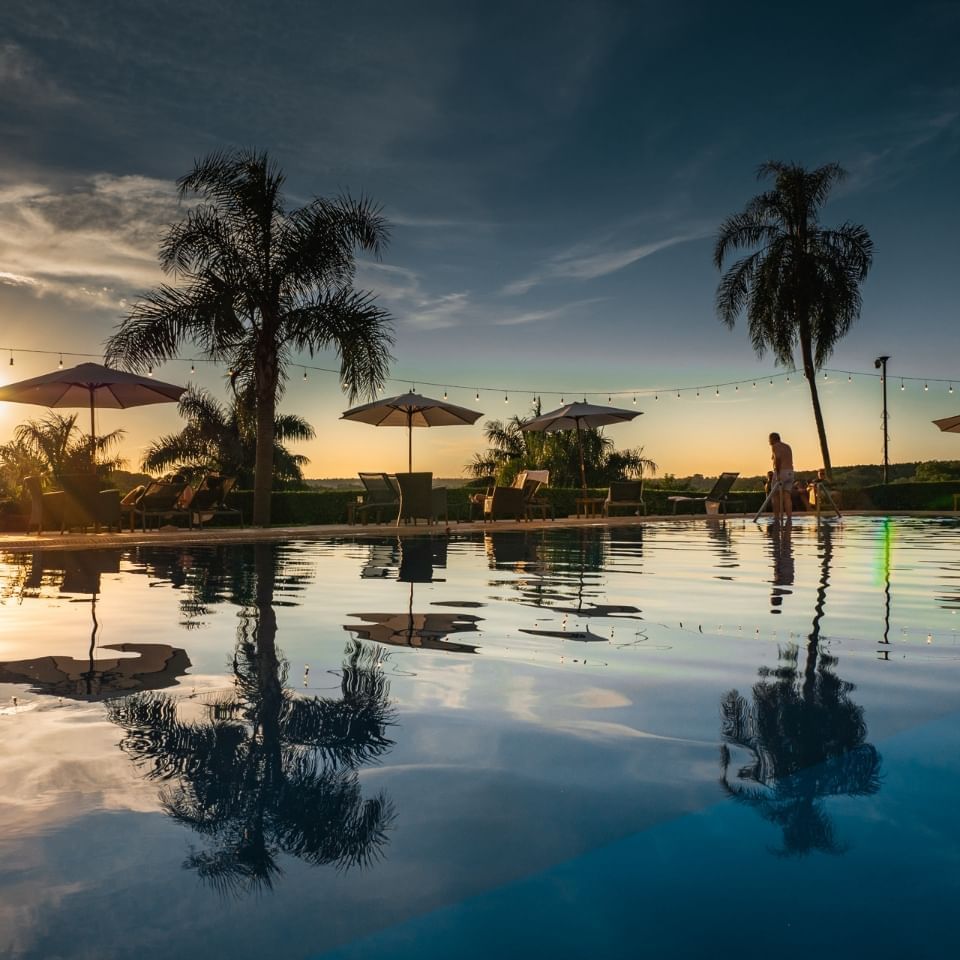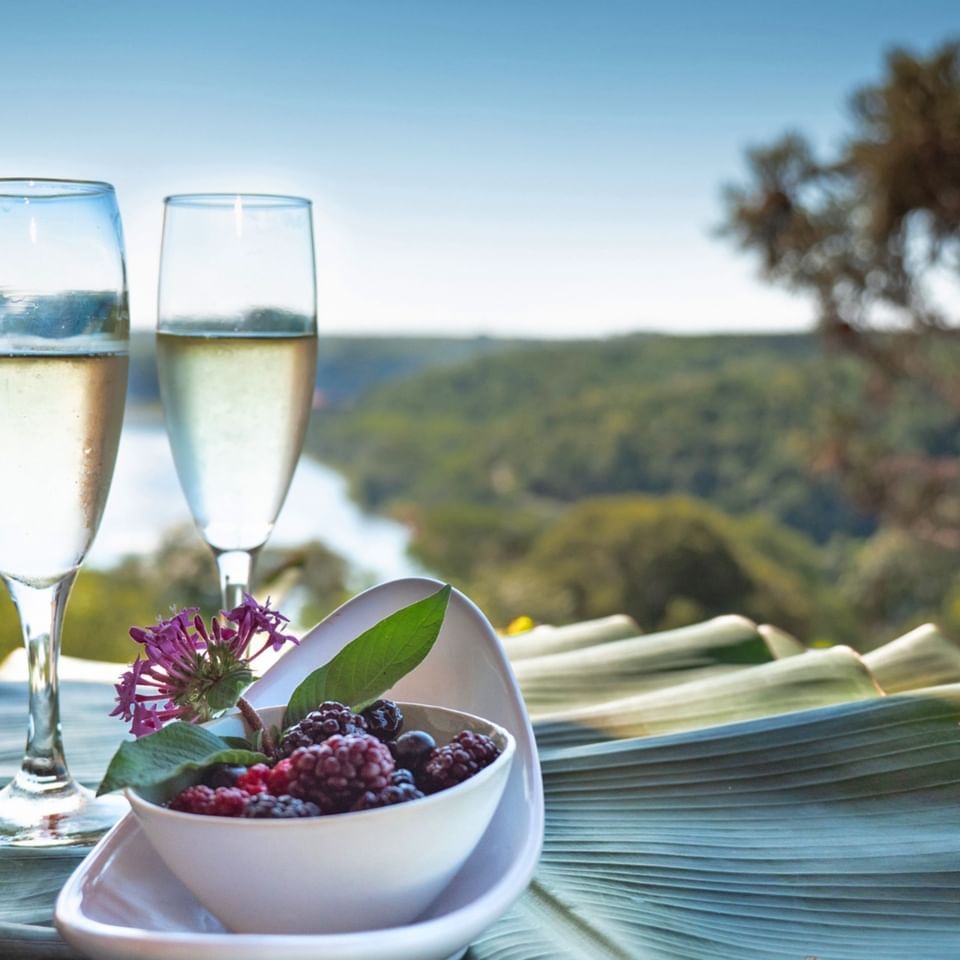 We look forward to welcoming you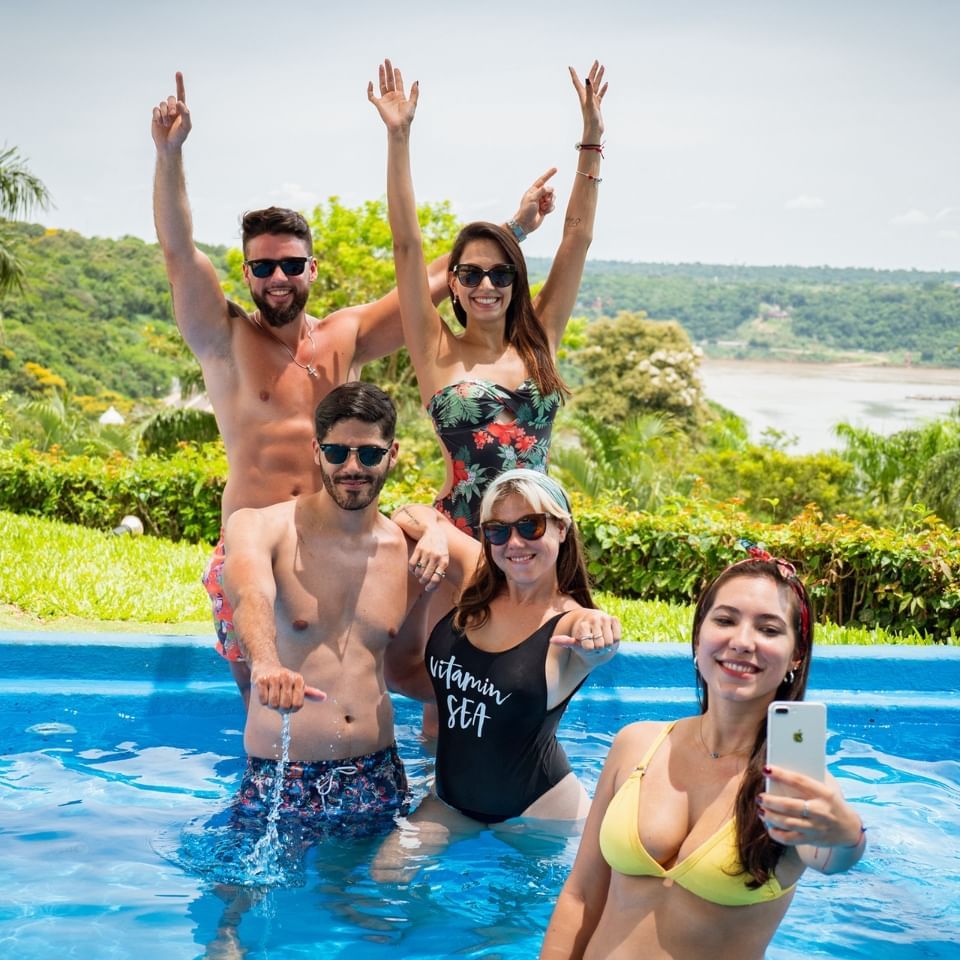 See what our guests are saying about us
Vivamus euismod, quam ac consectetur efficitur, odio lectus gravida tellus, vel pretium sapien dolor sit amet leo. Donec ex lorem, porttitor et augue at, viverra congue elit. Fusce pharetra odio id lacus aliquet scelerisque. Donec blandit magna eu lectus lobortis sollicitudin. Duis eget vulputate lacus. Nullam condimentum venenatis eros, in pharetra sem vestibulum ac. Mauris consectetur massa sed ultrices vulputate.